Oral Health Messages for the Australian Public: 2022 Update
In 2009, a highly effective consensus statement was published and enabled a focused, and strategic approach to oral health promotion in Australia. However, in the 13 years since the statement, the evidence base underpinning oral health promotion in Australia has grown. An update aligning with the general health messages recommended by Australian health authorities is required.
We are pleased to announce that the Melbourne Dental School, in conjunction with the Australian Dental Association, will lead a collaborative expert working group to update the Oral Health Messages for the Australian Public.
Thank you to all who submitted an Expression of Interest to join the Delphi expert group. Expressions of Interest are now closed and the composition of the expert group will be announced shortly.
Investigators
Dr Mihiri Silva
Dr Mihiri Silva is the Divisional Lead of Population Health, Cariology and Oral Health and a senior lecturer at the Melbourne Dental School, University of Melbourne and a Consultant paediatric dentist and Clinician-Scientist Fellow at the Royal Children's Hospital, Melbourne and the Murdoch Children's Research Institute. Mihiri is the deputy chair of the Australian Dental Association Federal Oral Health Committee, President of the Australian New Zealand Society for Paediatric Dentistry Victorian Branch and Secretary of the Paediatric Oral Health Research Group of the International Association of Dental Research. Her research ranges from cohort studies and to qualitative research and seeks to understand drivers of poor oral health in children and develop innovative evidence-based population and clinical interventions to address these.
University research profile: https://findanexpert.unimelb.edu.au/profile/138686-mihiri-silva
Twitter: @Mihiri_Silva
Dr Rachelle Welti
Dr Rachelle Welti graduated from the University of Melbourne with a Bachelor of Biomedicine and Doctor of Dental Surgery. She has worked as a dentist in both public and private settings and currently holds the role of Resident in Paediatric Dentistry at the Royal Children's Hospital Melbourne. Rachelle is a research assistant at Melbourne Dental School. She is a member of the Royal Australasian College of Dental Surgeons in Primary Dental Sciences and appointed member of the Australian and New Zealand Society of Paediatric Dentistry (Vic) and eviDent Foundation Development Committee.
Twitter: @rachellewelti
Advisory Committee
Dr Mikaela Chinotti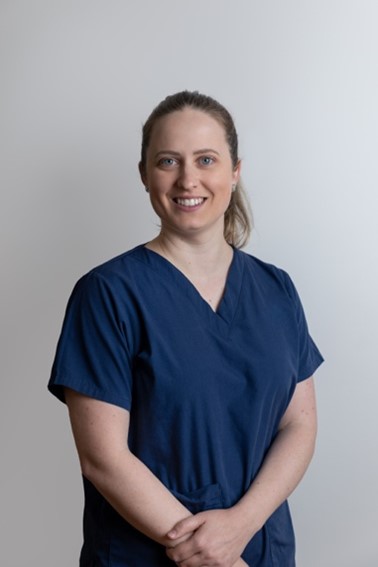 Dr Mikaela Chinotti is a general dentist. She works at the Australian Dental Association as the Oral Health Promoter, and part time as a dentist. She is also the Vice-Chair for the Alliance for a Cavity Free Future, ANZ Chapter.
Prof Paula Moynihan
Prof Paula Moynihan, is Director, Food & Health in the Faculty of Health & Medical Sciences at The University of Adelaide. She is a Registered Nutritionist (Public Health) and Dietitian (UK). Her research focuses on the interrelationship between nutrition and oral health. She is former Director of a WHO Collaborating Centre Nutrition & Oral Health and has served as advisor on nutrition and oral health to the WHO for >20 years. Prof Moynihan was recipient of The Nutrition Society Silver Medal in 2004. In 2010 she received an IADR Distinguished Scientist Award for Geriatric Oral Research. She was president of the IADR in 2019-2020.
University research profile: https://researchers.adelaide.edu.au/profile/paula.moynihan
Twitter: @paulamoyni @ResearchADS
Prof Loc Do
Prof Loc Do is a dentist and an oral epidemiologist with special interest in social and clinical oral epidemiology. Loc is currently Director of Research at the School of Dentistry, University of Queensland. He leads a number of NHMRC-funded projects in population oral health.
University research profile: http://researchers.uq.edu.au/researcher/29912
Twitter: @LocDo1
Prof Janet Wallace
Dr Janet Wallace is Professor of Oral Health, Director of Oral Health, the University of Sydney, School of Dentistry, a registered oral health therapist with special interest in oral health/dental education, health promotion, and oral health of the elderly. She is an appointed member of the New Zealand, Dental Council, Accreditation Committee, Deputy Chair, AHPRA Dental Board, Registration and Compliance Committee, an Honorary Fellow of the International College of Dentists, an Honorary Fellow of the Academy of Dentistry International, a life member of the Australian Dental and Oral Health Therapists' Association and an Honorary member of the Dental Hygiene Association Australia.
Twitter: @drjanetwallace
Dr Meredith Arcus
Dr Arcus is a graduate of UWA in dentistry and medicine and has worked in both public and private practice. In 1992 she established the Sally Joyston-Bechal Dental Study Group in WA. In 2009 she was an Adviser for the Federal Minister for Health and Ageing and portfolios included dentistry and Indigenous health. She has worked in medical administration in rural NT, NSW, Qld and Perth WA. She is an assessor with the Australian Council of Health Care Standards. Dr Arcus is on the editorial panel of the RACGP Red Book; Guidelines for preventive activities (Oral health chapter). She is a fellow of ICD.
Ms Kirrily Phillips
Kirrily Phillips is a proud First Nations woman with bloodline connections to the northern rivers of New South Wales - Gumbaynggirr country. Since graduating with a Bachelor of Oral Health Therapy with the University of Queensland in 2012 and a Graduate Certificate in Oral Health Science in 2016 from the University of Adelaide, Kirrily had committed and devoted the last ten years towards two of the largest Aboriginal and Torres Strait Islander community dental health services in South-East Queensland.
Mr John Asgari
John Asgari is a Health Consumer Advisor and has served as a Community Representative for various organisations including Dental Health Services Victoria, Safer Care Victoria, Monash Partners Comprehensive Cancer Consortium and the Australian Dental Council. John is also a Clinical Dietitian, Health Scientist and NHMRC Associate Investigator.